Western Mass Science for the People applauds the active social and political engagement of our neighborhood scientists, engineers, teachers, and others involved in STEM. Here are some examples to inspire… Please let us know if you have others you'd like to post.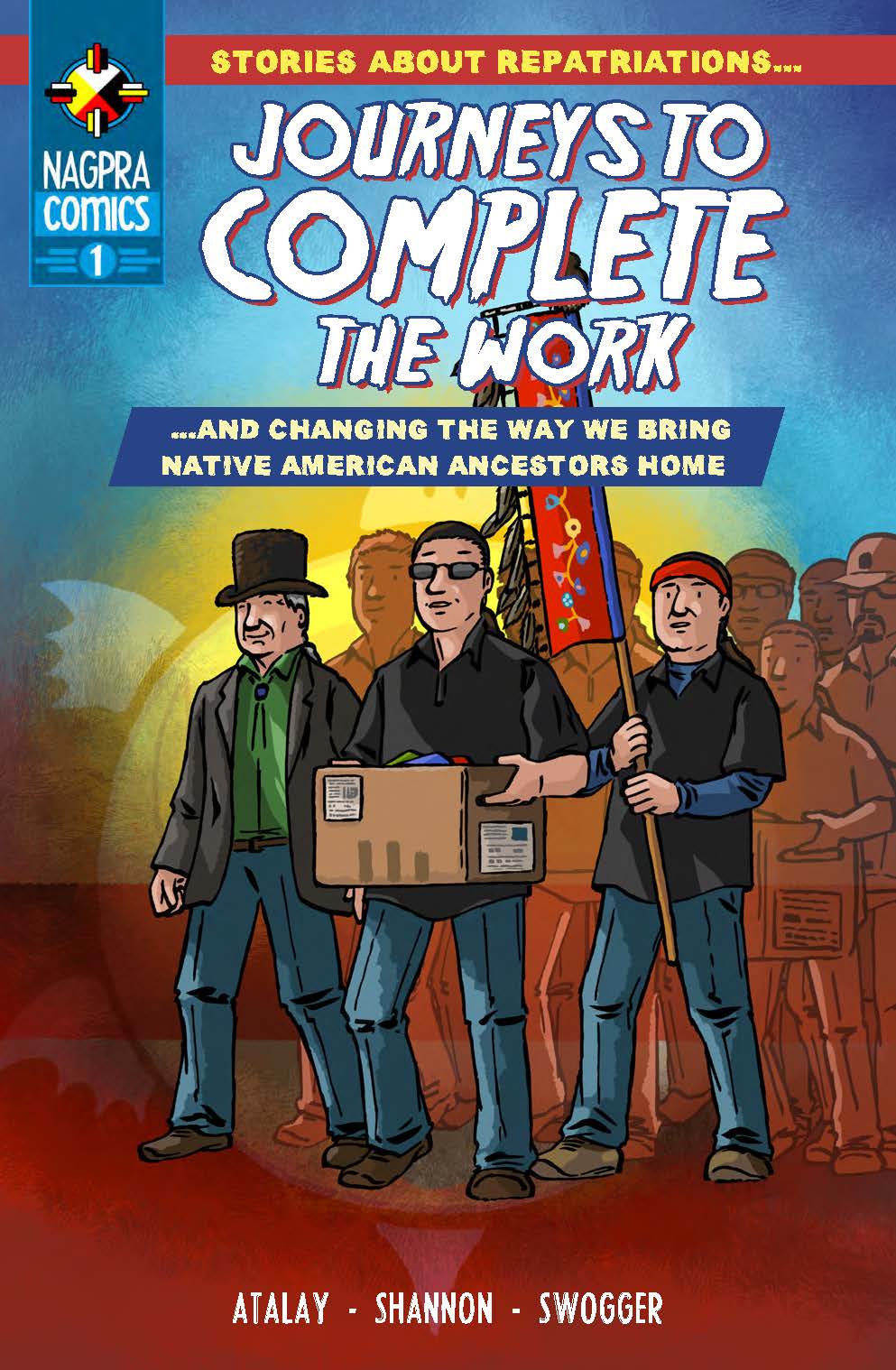 Journeys to Complete the Work
UMass Anthropology professor Sonya Atalay has created a research-based comic about the work she has done with her Native Nation to repatriate their ancestors back from the University of Michigan and Harvard University. The comic ("Journeys to Complete the Work: Stories about Repatriations and Changing the Way We Bring Native American Ancestors Home") teaches about NAPGRA, a complex repatriation law, and aims to educate both citizens of Native Nations and the broader public about these issues. This is a great example of politically engaged anthropology!
GRADUATE WOMEN IN STEM (GWIS)
GWIS has taken the lead in tackling sexual violence against women in STEM fields on the UMass campus. They have powerfully demonstrated not only the ways that sexual harassment and assault have negatively impacted the physical and mental wellbeing of survivors, but also how sexual violence perpetuates and exacerbates a culture of male dominance in STEM. Check out the 2017 special edition of GWIS Quarterly Magazine for a full discussion of their Safeatwork campaign.
More generally, the mission statement of GWIS is as follows: "The UMass Amherst Graduate Women In STEM organization is committed to the professional and personal advancement of women pursuing careers in STEM and related fields. By encouraging successful scientific research strategies and practices, developing professional networking skills and supporting the integration of career with personal goals, we seek to empower women to achieve academic and professional excellence. We embrace an inclusive and diverse membership in order to enhance the participation and recognition of women in STEM, catalyze change in the professional climate, and inspire the success of future generations of STEM professionals."
UMASS COMPUTER SCIENTISTS ORGANIZE FOR RESISTANCE
by Roy Adams, College of Computer and Information Sciences, UMass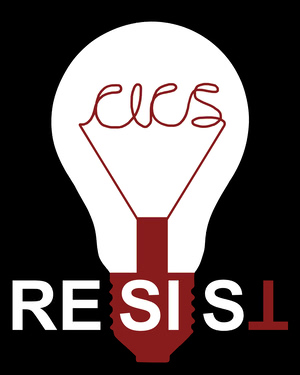 In this day and age, businesses, especially those in the tech industry, cannot remain politically or ethically neutral. We believe it is the responsibility of those employed in the tech industry to hold businesses accountable for their political positions. As students, we can exercise this responsibility by taking politics into account when making decisions about where to work. In fact, many students already take the political stances of a company into account.
To quantify this effect, we circulated an opinion poll to graduate students in the College of Information and Computer Sciences (CICS). Our objective was to gauge the degree to which a company's stances on President Donald Trump's January 27th travel ban and the administration's proposed Muslim registry factor into employment decisions. We received 102 responses from a population of approximately 250 students and found that nearly 90% of respondents would prefer to work for a company that has take a stance against these actions. We are distributing the results of this poll to companies recruiting on our campus. Further, we are calling on STEM graduate students around the country to exercise their political power and publicly pledge to only work for companies who publicly denounce these orders. For details on this poll and information about getting involved, visit our website at cicsresist.org.
Local scholar challenges value-neutrality in STEM education
Local scholar Michael Ben-Chaim, a regular participant in Western Mass SftP meetings, is a historian and philosopher of science who has more recently turned his attention to the problem of value-neutrality in STEM education. We are delighted to make his article, "Why Students Learn," available here!
As Ben-Chaim writes, "The school curriculum is intended to serve children's best interest, yet its underlying pedagogy must be value-neutral. Students are expected to gain knowledge of facts, theories, concepts, and skills, yet, according to current pedagogy, it is not necessary for them to understand the value of this knowledge or how its acquisition benefits them—in other words, why they should learn. Moreover, value-neutrality in education is motivated by political rather than pedagogical considerations. Disagreements about values are common in culturally diverse societies, and especially in liberal democracies that uphold the right of individual persons to determine for themselves the values that make their lives worth living. By presenting itself as value-neutral, the establishment of professional education gains political protection as a provider of impartial, unbiased, authoritative, and binding knowledge. However, political neutrality entails ethical neutrality, and an ethically neutral pedagogy cannot possibly achieve the ethical goal of promoting students' well-being."
For more, read the full article!.