Welcome!
Science for the People: Western Mass Fall Meeting Schedule
All meetings 9:30 to 11am!
1st & 3rd Thursdays in Amherst at Herter Annex 121, UMass
2nd & 4th Thursdays in Springfield at Arise Office, 467 State St
In the event of a 5th Thursday, we will take a rest week unless otherwise announced
NEXT MEETING: December 13th, 9:30-11am, Arise! in Springfield. We will be recapping our share-fests and discussing next topics for future meetings.
Radical Science Short Film Share-Fest!
Please join us for a radical science film share. We will be hosting share-fests at UMass and at the WOW Art Studio in Springfield.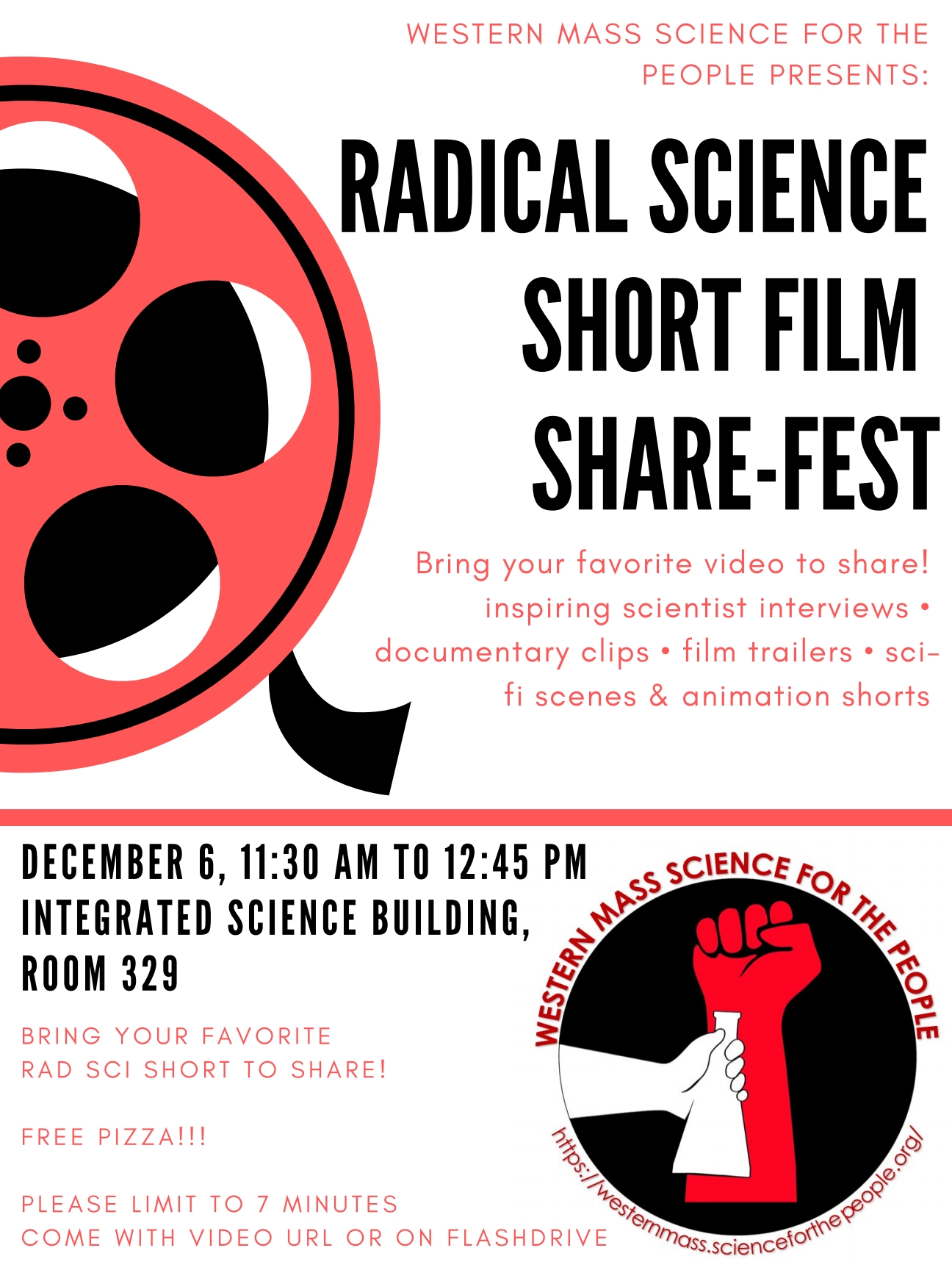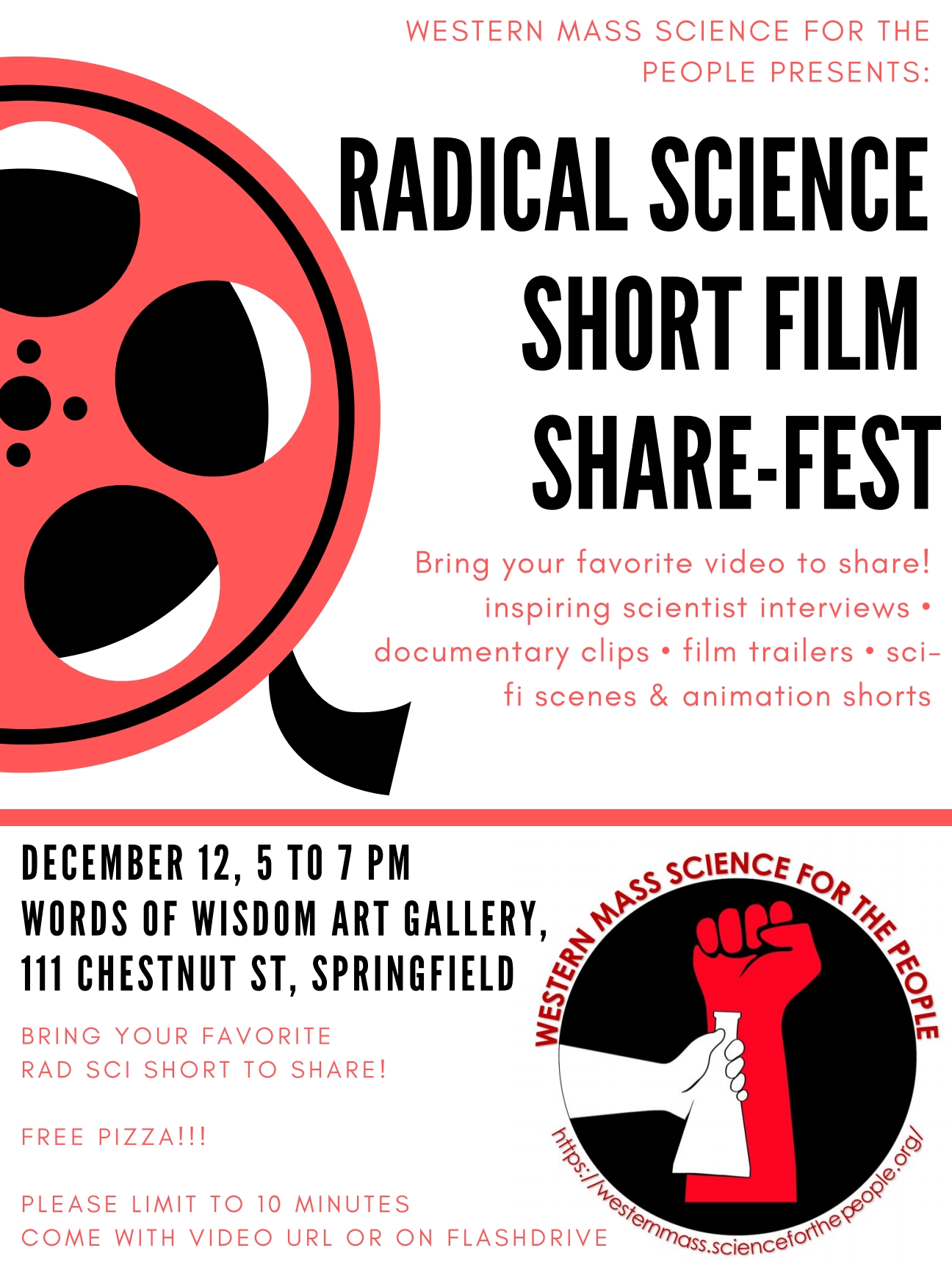 Science for the People Magazine Relaunch
Check out Science for the People's new issue on geoengineering!
Looking for a way to help Science for the People?
If you'd like to be helpful but can't make meetings, one GREAT thing you could do would be to share your knowledge of notable examples of science for and/or against the people happening here in Western Mass. You should completely feel free to share descriptions of your own work if you think it fits. We have made a convenient web-based form so that you can submit these examples either anonymously or with your info included. We would like to be able to share the positive examples to inspire others… and consider the possibility of following up on the negative examples in future campaigns.