Have an event that Science for the People could sponsor?
Would you like to collaborate on an event?
Contact us! Email Sigrid Schmalzer (sigrid@history.umass.edu) or Emma Harnisch (eeharnisch@gmail.com) or through facebook.
Radical Science Film Shares!
Join us on Dec. 6 at UMass (11:15-12:45 in ISB 329) and/or Dec. 12 in Springfield (5-7 p.m. at Words of Wisdom Art Gallery, 111 Chestnut St.) for a radical science film share! Free pizza!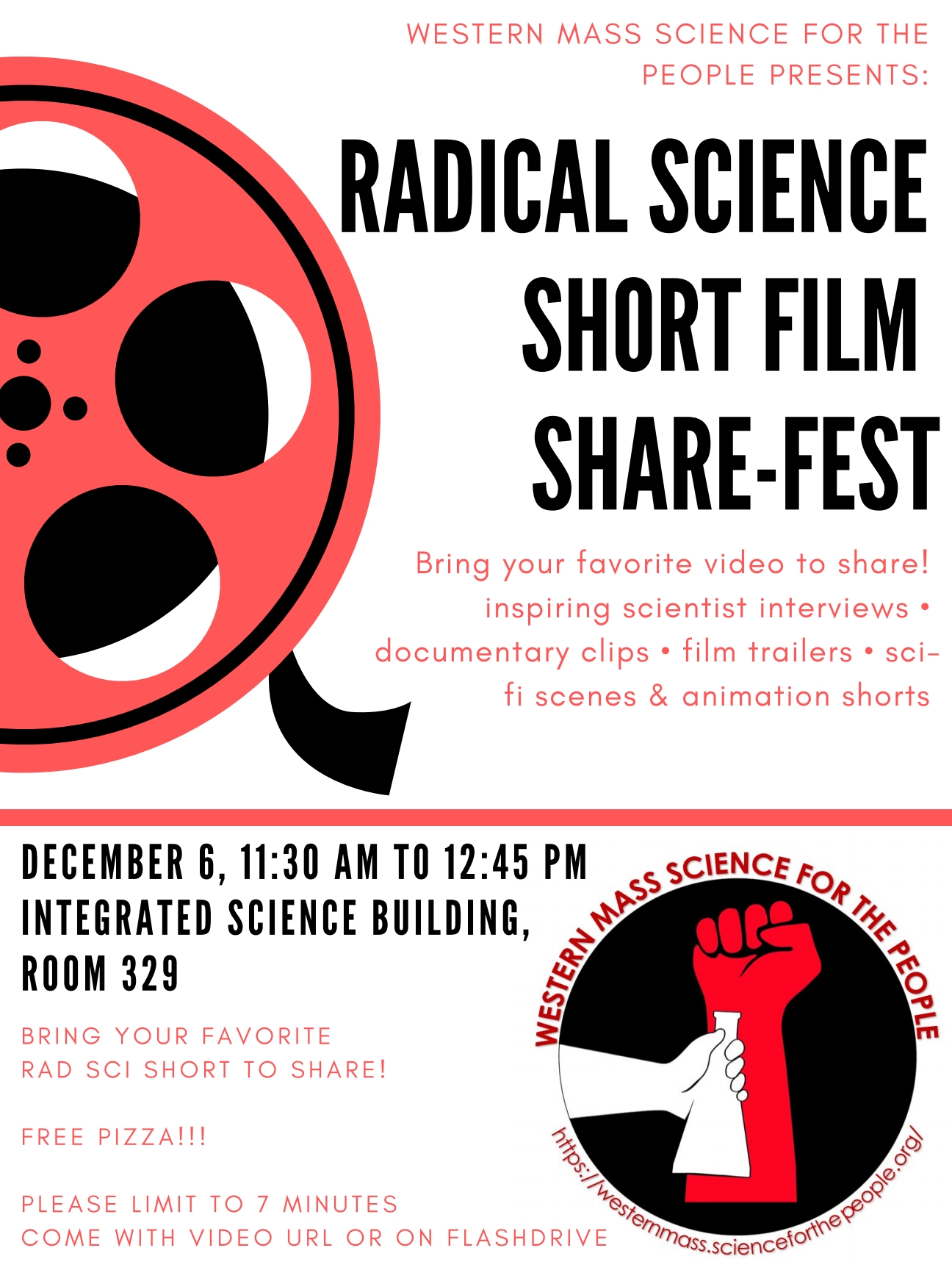 ******************************